North Island
(click on the map to enlarge it)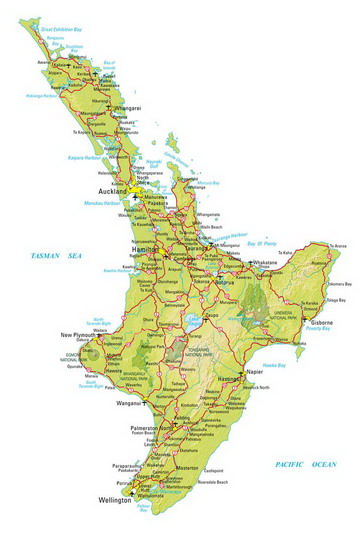 Day 15: Picton Ferry to Wellington
In the early afternoon we arrived at Wellington. First question was, where to camp, because in Wellington there are no camping spots at all.
So there were three possibilities
- first you take the Camping Top10 13km North in Hut Valley
- second you stay over at the caravan parking at the Motel in Newlands (when entering Newlands first motel on the left) with direct Bus connection to town.
- third and I think best is to park on the parking at the Te Papa museum. But not at the parking of the museum but the next direct behind the museum. There you can park and stay over night. And the best: everything is in walking distance, bars city centre, Te Papa museum and Brewery. And no parking search the next day.
Then went to town and made some sightseeing. Started with the St Paul Church (really nice and last original old wooden building in Wellington), Parliament Building and the Cathedral. In the Afternoon we went into the city and walked around the shopping streets. From there you can access also the famous old cable car going up the hill to the botanic Garden. From there you have a real nice view over the town.
Back down we had some beer in the local Mac's Brewery near the Te Papa museum at the Harbour side. After this we decided for a nice restaurant.
And all this in walking distance to each other. You don't need a car to visit Wellington, which is really relaxing.
Day 16: Wellington
Today we visited the national Te Papa museum, which is for free, unbelievable. Here you can see the history of the Maori, the country and all related stuff about New Zealand. You can easily spend a day in there, but for us is was ok after 3 hours.
After that cultural experience we drove a long way towards Napier/Hastings. We had dinner in North Havelock, are really good village to find a nice restaurant - don't miss this. From there you can drive to the beach where you find another free camping spot directly at the waterfront again. From here you have a nice view to Cape Kidnappers and Napier at night.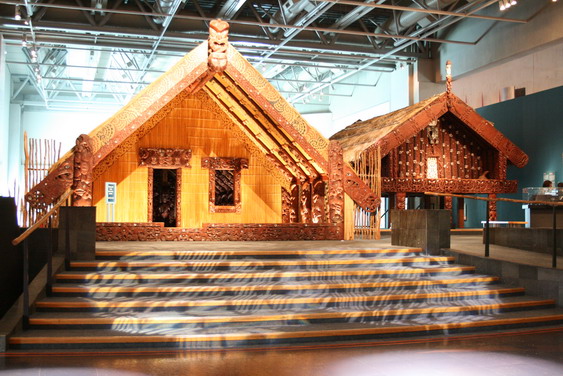 NOTE: If you don't have so much time you can think about not driving to Napier because this a quite long extra tour. Most people drive directly direction Taupo/Tongario. Napier and the area is nice to visit but time consuming driving.
Day 17: Napier - Art Deco city
Napier is something special and completely different from all the other towns. The whole city is famous for it's art deco buildings all around the town. A walk through takes you about 2h-3h. After this visit we hit the road again direction Taupo which was also another long ride.
In Taupo there is a free camping near the Huka Falls. A really nice place and close to town.
In the evening we went into town for a nice Fish dinner.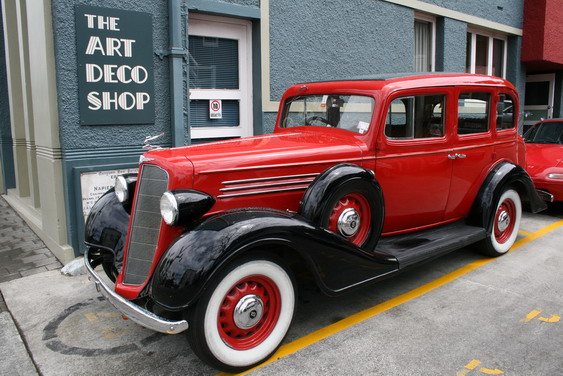 Day 18: Taupo - Tongario National Park
Watched Huka Falls, the Wairakei Terraces and the Craters of the Moon which are the typical volcanic attractions you will find a lot on the way to Rotorua.
After this we drove down into the Tongario National Park. The mountains are active volcanoes which are famous in the Lord of the Rings movies (Mt. Doom) and famous for the Tongario Crossing - a walk over the volcanoes and the mountains.
Near the Visitor Centre (10km) you find another nice free camping!
If you plan to make the Tongario Crossing you should book a bus tour from the Visitor Centre to the starting point and back from the end of the walking tour.
The complete tour takes 7h and was ok for us, but you need some condition for this tour. There is a parking at the starting point and you can climb up to the Red Crater and go back to the parking, but it makes more sense to go further to the official stop point which is a one way tour - but you need to book the bus tour home. Also take care about the Camper - this parking is known for attracting thefts. This is another reason to the bus to the parking.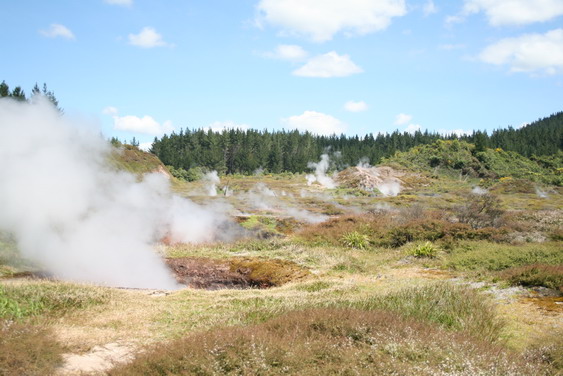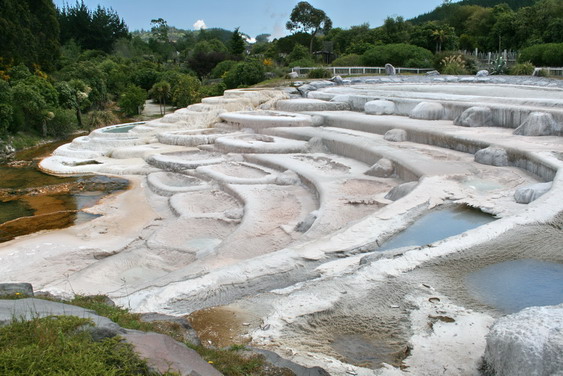 Day 19: Tongario Crossing
We did the Tongario Crossing and this was phenomenal. The scenery was incredible and impressive. But quite windy at the Red Crater - you definitely need good clothes and windbreakers.
Coming back we drove back to Taupo for relaxing dinner.
Day 20: Rotorua - Te Puia
Drove towards Rotorua. On the way you can watch the famous Volcanic Wonderland with all the Geysers and hot pools. Directly beside this park there is a free Mood lake with blobbing mud which is fun to watch. Don't miss this (drive left when exiting the Wonderland parking, then first right)
Rotorua has a Top10 Camping which is in walking distance to town where you find a lot of restaurants.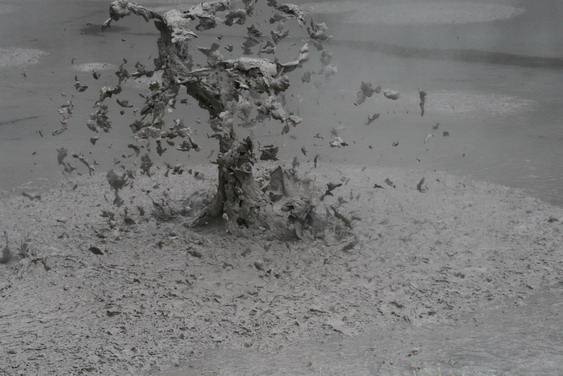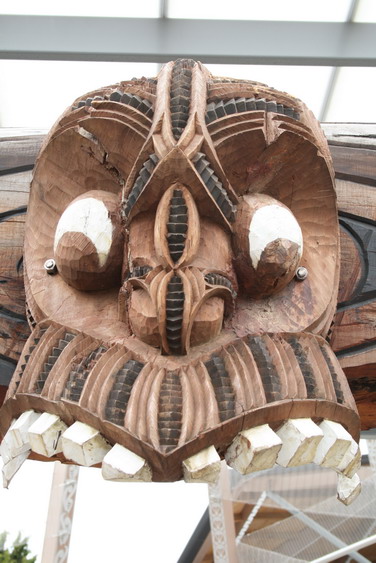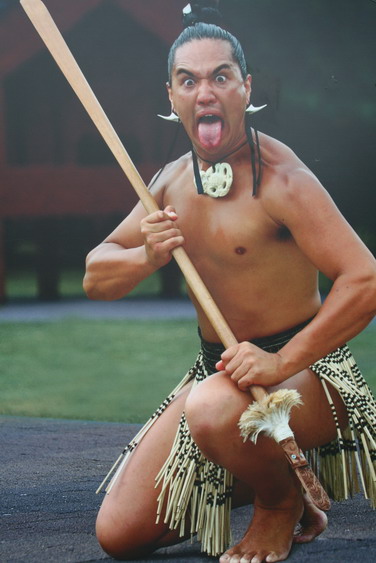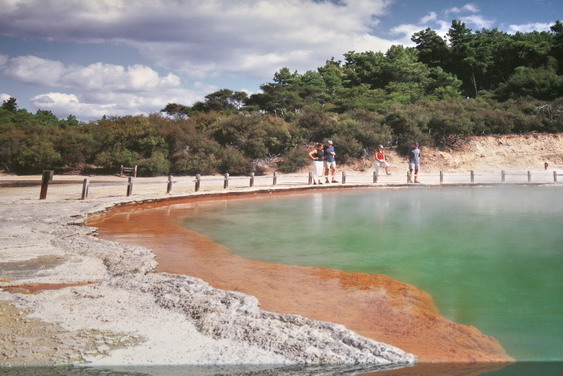 Day 21: Hobbiton - Waitomo
This day we drove to Matamata, a small nest but famous because of Lord of the Rings Hobbiton, the only left over movie set. I must say, even not being a real hardcore fan it was nice to visit this movie set and listen to the amazing stories the tour guide told.
After this we drove down again to the Waimoto caves. The biggest cave area in NZ with all kinds of astonishing attractions like Cave tubing, 100m Abseiling (there is really no word in English for abseiling) Canyoning. You should book this in advanced, because it's really popular also in NZ to go there.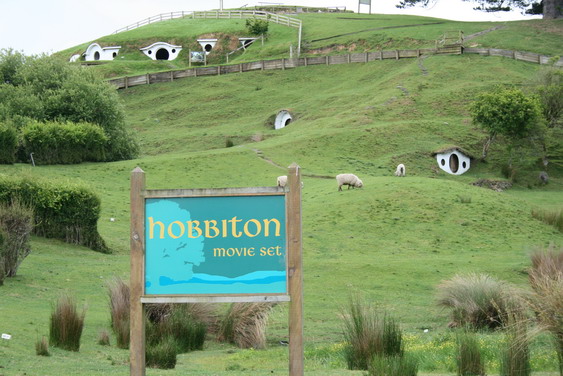 Movie Set today Scene from the Moive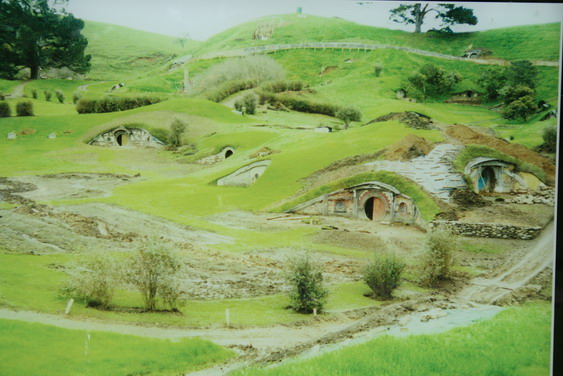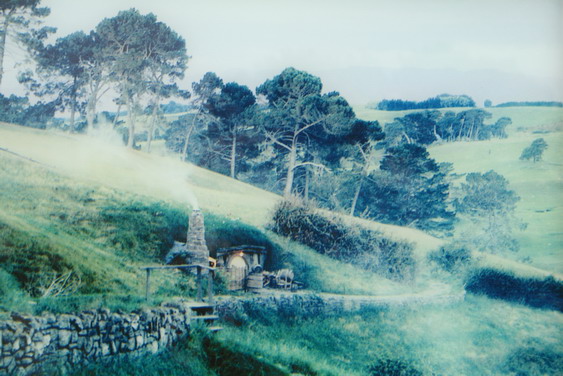 Day 22: Waitomo Tubing
We decided to do a 4 hour Black Water Rafting - with a tube you follow the small river with in the caves. This was really something different to watch a cave.
After this we headed finally towards Auckland. We made a last stop at the seaside again on a free camping near Miranda.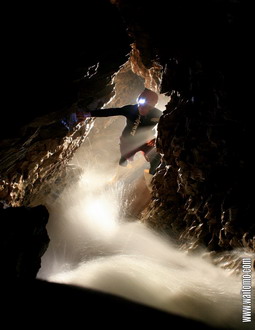 Day23: Auckland - Beach
On the was to Auckland we decided to have some hours at the beach. But take care. You really need a good sun blocker.
In Auckland it's not easy to find a closer camping. We stayed at the Top10 which is really nice and also a good place to clean your Camper. This one is also very close to the Airport (15minutes) but quite a way into town- There is a direct bus connection from the Camping into town. But this ride takes 1h. But there is not a real closer camping. Driving into Auckland is not a good idea, specially with the Camper. Very busy traffic with small town roads and no parking at all, just don't do it. Also nice point to mention - close to the Camping is a real nice big Irish Pub and a big shopping area, which is the first bus stop also.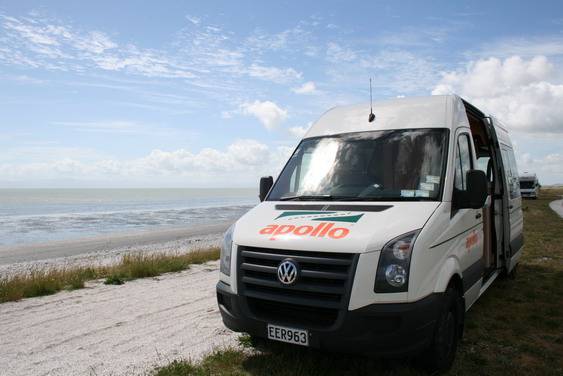 Day 24: Auckland
Visiting Auckland. The Boat tour was nice but not overwhelming. But you can use the ticket to go on the other side of Auckland - Devonport. Here you should make a little walk to North Head an Mt Victoria, two old volcanoes with a nice view onto Auckland.
In Auckland you should go for dinner at the old harbour.
Day25: Auckland
After cleaning our Camper we went to Auckland again and did some shopping. Best area to do this is Newmarket where you find all known shops.
In the evening some friends showed us around town. For Dinner we went to Mission Bay a really nice place for the evening. After this we drove to Mt Eden, where you have a really nice overview over Auckland.
Day 26:
That's it. Hope you liked my little report. If you have further info - let me know hehler@gmx.net