Well, a town with a lot of historic sites but also new areas like the Olympic park, and of course the Great Wall itself.
Here some general tips about the city
http://www.beijingtraveltips.com/tips.htm
And a special site with all maps about the touristy areas (Summer Palace, Forbidden city, …) http://www.chinahighlights.com/beijing/map.htm
Where to stay?
We stayed in the Novotel in the city centre. A proper not too expensive hotel directly at a subway and around the corner of the main shopping streets and also close to the Forbidden City – but still I would not walk there because you will walk the whole day – so take the subway to go there.
http://www.novotel.com/gb/hotel-3641-novotel-beijing-xin-qiao/index.shtml
What to do:
Beijing is quite "easy" to discover because the points of interest are over viewing.
So the main things you really should see:
First day (flight from Shanghai)
- Tian'amen Square
- Forbidden City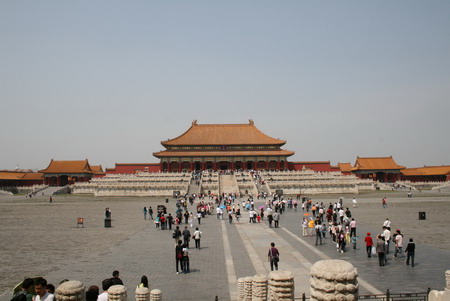 Second Day
- The Summer Palace
- National Stadium + Olympic sites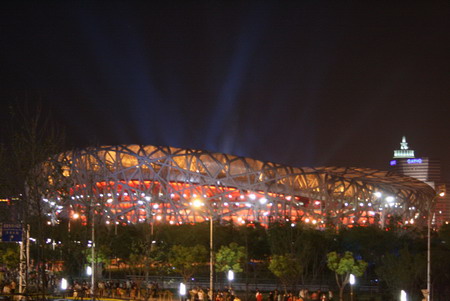 Third Day
- The Great Wall
- Shopping areas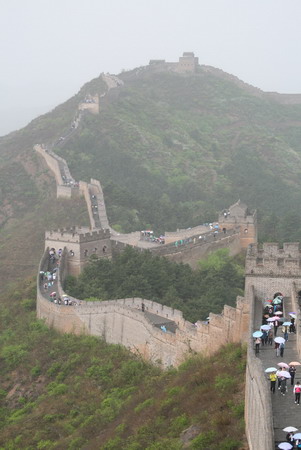 Forth day (flight back in the evening)
- The Temple of Heaven
- Hutongs
There is already a very good Homepage you find all necessary info about.
http://www.tour-beijing.com/top_10_must_see_attractions_in_beijing/
Personal tips:
- Visit the Hardrock Café. This is a really good one with life music on week-ends.
- Visit the Olympic Stadium also during the darkness - really good Photo stop.
- Visit the main street, specially the side streets here where the real China is
General hints:
- What about safety?
č we didn't had any negative experiences, nor problems
- What about smog?
č after Olympia the smog problem is much less and "normal"
- TAXI or Metro?
č both are safe and cheap. Always use TAXI with a TAXI sign
- What about English?
č I had the impression that none is able to speak English. In the Hotel a little bit but not in the Taxi or somewhere in the Restaurants. So Always have a card from the Hotel in Chinese language with you to show the Taxi driver.
Great Wall hints:
Jankou is a better place to visit the wall, because there are not so many tourists. But if you want to visit the Ming Tombs it's quite a long extra way.
From Siemens we had a private driver who takes you there, waits until you come back and drives you home. He's quite good in English so that here shouldn't be any problems.
His name is Li Fu Ming - and the number of his Travel&Tours company (8610) 68820526 / 68820576: Mail: lifuming46sina.com.cn
But there are also but tours going there but with a Taxi it's much nicer. And the drive thought the outer Beijing is really interesting, too. So you can also normally at the Hotel about a driver, they all have some "own" drivers, too.